Looking for the best earphones in the budget around 500 to 1000 rupees?
If so then your search ends here as we have made a list of best fourteen wired and wireless earphones options only for you.
Nowadays the earphones are becoming a necessity than a need. Selecting them with the best brands will always save your money.
Consider the most valuable aspects as bass, noise cancellation features, inline control, Mic, durability and the aesthetics for the wired earphones.
While choosing the wireless ones, check out the Bluetooth versions they are using, range, battery life etc.
Here we feature the premium products based on the expert's reviews based on customer product experience and feedback.
7 Best Wireless Earphones Under 1000 in June 2022
Explore the list of top 7 wireless earphones under 1000 rupees in India from the brands like Boult, Leaf, pTron and more. Keep reading.
1. Boult audio Pro bass space earphones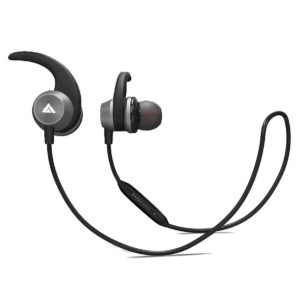 If you are a kind of person who loves to enjoy long music sessions or have to manage lengthy calls, then this will be the best choice.
The soft and flexible ear fins make them very comfortable for sports usages. You can enjoy flawless punchy music with great bass. The inline call and music control features take them to the next level.
Built-in magnets to prevent falling off
Built-in Mic for HD calls
10 m range with 6-8 hr battery life
Click to see offers on Amazon India on Boult Audio Earphone.
---
2. FREESOLO 56S Sports wireless earphone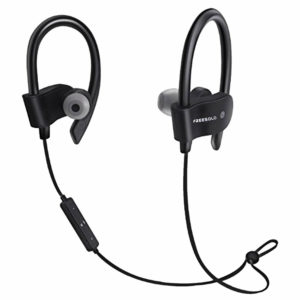 Keeping the aim of a fantabulous music delivery to the audience, these earphones are trending in the field.
The ergonomic design aspects always fix them in the right position.
It delivers a crisp and quality stereo sound with the noise cancellation technology.
The sweat-proof earbuds allow you to use them in vigorous exercises too.
Mic and inbuilt control buttons
Compatible with most of the android devices
Other inclusions: Micro USB charging cable, two sets of additional earbuds and user manual
Buy now from Amazon India & Get cashbacks on Freesolo earphones.
---
3. Leaf sport wireless Bluetooth phone with Mic
With a stunning stereo balancing trait, it meets up with all the user expectations.
The volume control keys along with the multifunction button ensure flexible hands-free operation.
The sweat preventive Nano coating on the earbuds adds up the durability.
Bluetooth 4.1 technology
Lightweight with premium build
Passive noise cancellation within 10 m range
1-year warranty
Learn more about Leaf earphones under 1000 rs. on Amazon India, Click now.
---
4. pTron BassFest Stereo in-Ear wireless headphones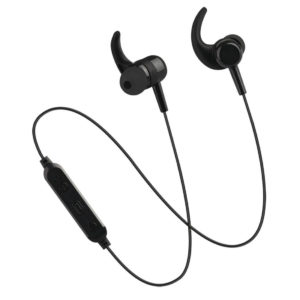 This will be a perfect choice for all the music listeners with its dual device connectivity.
The full bass and high dynamic range ensure a clutter-free, realistic music experience.
With 4 hrs of music time, it gives you the freedom to enjoy long-duration music.
The multifunctional built-in control buttons guarantee the hassle-free operation.
Bluetooth 5.0 technology
Micro USB charging cable
1-year warranty
Best Price Available on Amazon India on pTron Earphones.
---
5. We Cool Bassking L1ear phones
If you are in search of the sports-friendly earphones, this serves the purpose at best.
With its fast pairing action and noise cancellation features, it offers a high-end listening experience to its listeners.
With the efficient cutting edge technology and ergonomic design, it is there in the list of top-rated earphones.
IPX-4 water-resistant material
IOS/Android power display
Three sizes of user-friendly earbuds
Buy now on Amazon India. Best offers on WeCool Wireless Earphones.
---
6. Matlek Euro Games Bluetooth Earphones
This is a classy, budget-friendly, sweatproof earphone with a secure fit. The fast charging and high-quality batteries are the most appreciable traits of the model.
The featherweight and noise cancellation effects ensure the easy portability with uninterrupted voice experience.
20 Hz to 20KHz frequency response
friendly with almost all smart devices with a 1-year warranty
8 hrs of battery life
Check price on Amazon India & Ge the best deal on Matlek neckband earphones.
---
7. Smazing Dvao Wireless Bluetooth earphones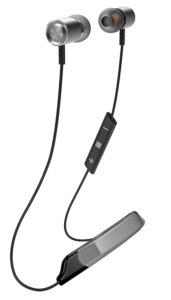 This 3rd generation Black earphones are the unanimous choice for most of the earphone lovers.
The natural fit with a secure grip on the ears provides maximum freedom to the users.
These earphones can be used in multiple situations with its 10 m range.
Magnetic earbuds keep them organized when not in use
Airtight rubber inline controls
Smart noise cancellation techniques
Check price on Amazon & get cashback on Smazing Bluetooth Wireless Earphone.
---
This was the list of the best seven wireless earphones available in the Indian market under 1000 rupees. Do let us know which one you're buying for yourself in the comment section below.
You can also check our other post where we are talking about Best Wireless Earphones Under 2000 in India. Do check out.
Now let's explore the list of top wired earphones with features. See what you get in one thousand rupees in wired earphone options.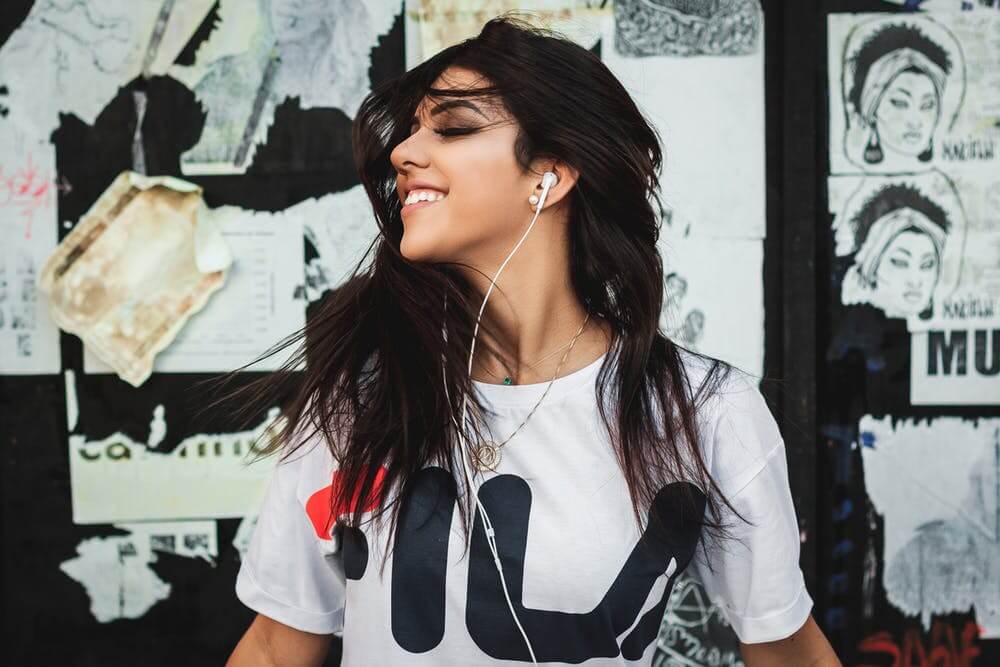 List of Top 7 Best Wired Earphones Under 1000 in June 2022
Discover the best wired headphones under 1000 rs in India from the brands like Sony, JBL, Skullcandy, Realme and more. Check out them all.
1. Sony MDR-EX150/W in-Ear Headphones (Best One in Wired)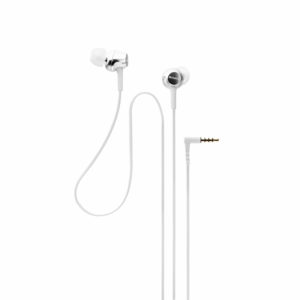 The Sony offers comfortable, compact and multi-coloured earphones with lightweight.
You can enjoy your long music sessions with soft silicone ear tips. The round tangle-free cables are durable.
It recreates the dynamic sound with its effective neodymium drivers.
Extra earbuds
High sensitivity inline volume control
Active noise cancellation
Buy now on Amazon India & Get the best deal on Sony headphones.
---
2. JBL Endurance Run Sports in-Ear Headphones (Twistlock & Flexsoft Tech)
These models are featured with the latest flip hook design, making it more sports-friendly.
As great support to this, they have included the IPX5 sweatproof technology.
The twist-lock technology along with the Flex Soft ear tips offers great grip and comfort.
Goggle assistant / Siri access
Flexibility in wearing
1-year warranty
Click to see offers on JBL headphone at Amazon India.
---
3. 1MORE E1009-BK Piston Fit In-Ear Headphones with Button Remote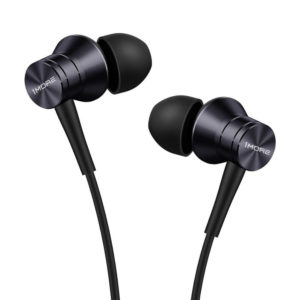 This product will be a perfect fit with your apple or android iOS with their remote operating feature.
The manufacturers feature this product as the perfect fit one, matching your ear canals.
They ensure the powerful bass and fine-tuning to all your favorite music.
Inline control with microphone
3 sets of earbuds
Oblique angle piston design
Check 1More wired earphone on Amazon India for the best price.
---
4. Skullcandy S2IKDY-003 in-Ear Headphone (Noise Isolating Fit)
The Skullcandy earphones guarantee the supreme quality music with its in-ear headphones.
The sound recreation with rich bass makes them a unique product. They offer more freedom to the users with the inline control, Mic and 1.3-meter nylon cable.
Passive noise isolation with in-ear design
11 mm drivers for the full range
1 yr. warranty
Buy Skullcandy Wired Earphones on Amazon India with discounts.
---
5. We Cool Mr Bass W007 Hi-Fi Stereo in-Ear Metallic Earphones (Free Carry Case)
You can enjoy the crystal clear hi-fi stereo sound through this Mr Bass earphones.
Controlling the music is very easy with the inbuilt buttons and the Mic allows you to manage the calls.
You will love the stylish metallic finish and ergonomic design of ear tips.
Durable Tangle-free cable
Universal compatibility with devices
Hands-free MFB action
Check offers on Amazon India, Click to view more details.
---
6. Realme Buds 2 with Mic
If you are deliberately looking for the best earphones for your android phone, you are in the right place.
The multilayer composite diaphragm recreates the powerful bass music. Just with a button touch, you can call for the voice assistant.
Robust braided jacket
Premium wired earphone with 6 months warranty
Check Realme Wired Headphones on Amazon India with special offers.
---
7. Motorola Pace 110 in-Ear Headphones (Extra Bass & Alexa Built-in)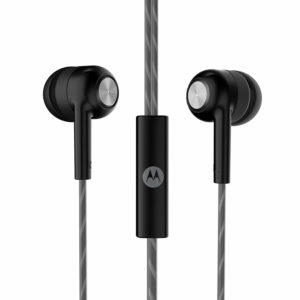 The supreme product from the brand Motorola gifts you a fantastic musical experience.
The 1.2 m long cable with 10mm speaker drivers provides you with noiseless music.
The Mic and inline volume control buttons afford you the best call management options.
Secure fit in-ear seal
Alexa and Siri integration
Connectivity with a wide range of devices
Click Amazon India and find great deals on Motorola Wired Headphones.
---
Final Thoughts on Best Earphones Under 1000 Rupees
It is time to enjoy hassle-free music within your budget. Spot your needs regarding the music and call management features.
We are sure you can best find your most looked-for earphones from the above list. Go with your purchase options and feel great!
Do let us know which earphone you're choosing your entertainment needs under one thousand rupees in the comment section below.